Pack Mom Approved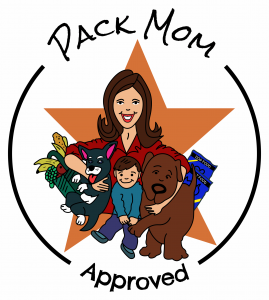 What is Pack Mom Approved?  PMA will be our stamp of approval on products that have been thoroughly tested by our pack.  We will look for products that are made and sourced in the USA, are functional, healthy, earth friendly and will hopefully make your life easier somehow.
Now, some products may not fit exactly into that mold.  For example, if a treat is made with venison, the venison just might be from New Zealand.  That is normally where high quality venison is sourced.  Or, if we find a one of a kind training device that unfortunately is not made in the USA we might share it with you if we think it could benefit your family.
We promise that we will share a product's high points and it's low points too.  We will let you know which pets would be a match for said product and which pets might fair better with something different.
You can feel comfortable with our recommendations….we bet our furry behinds on it!  And, we will want you to Bark Back!  If you try a product and love it or hate it, we want to know.
Wagfully,
The Pack Mom